Why not let our friendly sales team design a scenic route for your hire? Remember, the first hour is part of your standard hire package, so why not make the most of it?
Take the scenic route between your venues or just go for a ride around the sights of London. We'll keep in touch with you throughout the process and you'll receive a map of your route like the one below for your approval.
–
Show your friends and family the best of London's landmarks with a scenic route
The Tower of London
Tower Bridge
Buckingham Palace
St Paul's Cathedral
The Shard
The London Eye
–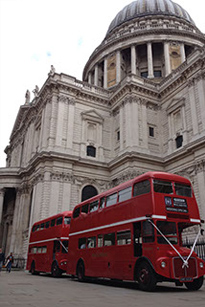 RMA 58 "Tim" and RML 2683 "Horace" outside St Paul's Cathedral

RML 2366 "Eddy" outside the Natural History Museum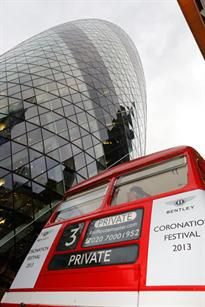 RML 2366 "Eddy" at the Gherkin
–
–
Please click below to request a quote, or call 020 7000 1952 and let RedRoutemaster show you the sights!