Out of retirement and back on the road again
September 6th, 2017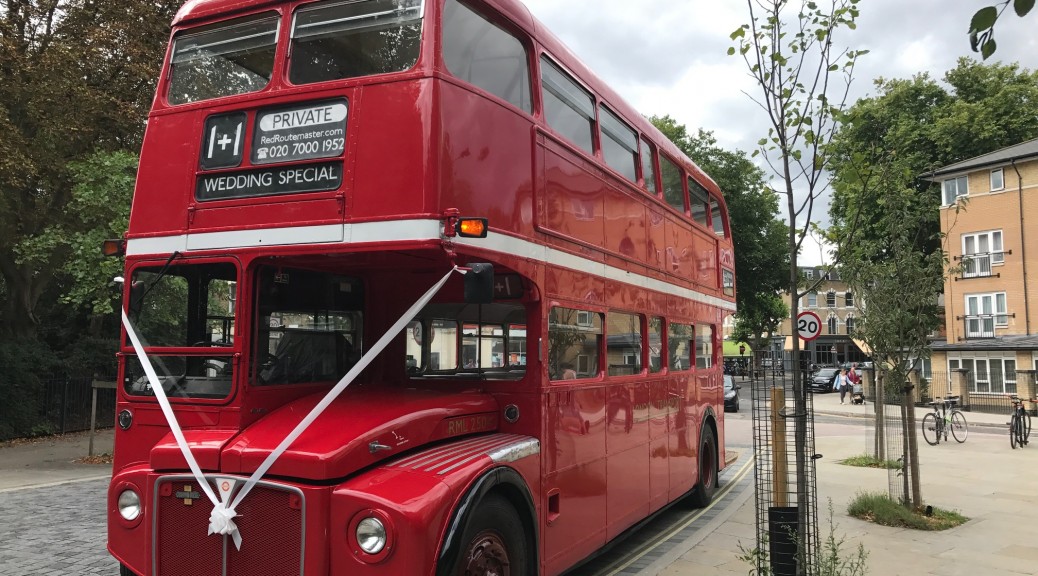 We're proud to announce our latest addition to our fleet – Billy – RML2504
Billy, like a few of our other buses, is a 'Routemaster long' bus with 72 seats and a closed top double deck.
Billy started work on the Upton Park route – number 15 – in July 1966, over 51 years old. More recently, in the late 90s, you would have seen Billy, branded Arriva, as the number 73 taking passengers to and from Victoria station.
Billy had a new engine in 1990 but went into retirement in 2005 and was moved to the Brooklands museum and enjoyed by thousands of people every year. So, despite his age, Billy hasn't done as many miles as some of the Routemaster buses out there!
Fast forward to 2017 and we have decided that it's time for Billy to take to the roads again and bring joy to our many customers, present and future by providing them with an experience never to forget – a better outcome than his slightly older brother, RML2503, who is currently a mobile puppet theater.
So, maybe it's time to book one of these lovely London icons for your wedding, party or corporate event? I know it's a while away yet but Christmas books up quickly so why not add some extra pizazz to your Christmas party? Just give us a call on 020 7000 1952 or get your free no-obligation quote.