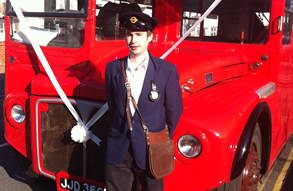 Adam Shailes – Managing Director
A bus fan before he could walk, Adam found the perfect outlet for his love of Routemasters – owning as many of them as possible!! It is down to Adam's passion for Routemasters that we at RedRoutemaster try to attend as many heritage and public events as possible – to let people all over the country see and experience these vintage vehicles.
–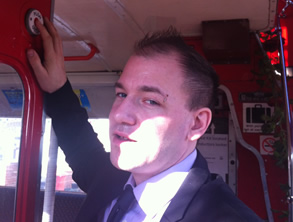 Darren Kidd – Operations Manager
Darren has over 15 years' experience in the transport sector, and knows London and the surrounding areas better than most cabbies. Darren's speciality is to make the impossible possible, so no matter what you want for your event, Darren will do his utmost to make it happen.
Martin Detheridge
Engineering Director


Jan – Finance
Makes sure the accounts balance, and keeps a check on the spending habits of the restoration committee!
–




–
The Restoration Committee:
The restoration committee is a group of dedicated preservationists whose collective experience in mechanical, electrical and automotive engineering exceeds the age of the buses!
With thanks to David, Ian, Ray, and Robbie for their continued hard work and unflagging devotion to our vintage vehicles!