Would You Like to Use One of Our Buses for Your Event, Media Project or Promotion?
Unique Ideas
From interesting tours to publicity stunts, we're an open-minded business that are happy to use our buses for unique circumstances
Perfect for transporting staff, guests or clients with 72 seats per bus (whereas most coaches seat no more than 56 people) – ideal for Christmas parties and regular outings and the British heritage makes them perfect for marketing campaigns or giving international tourists to the London experience.
If you have an idea that you'd like us to do some research on, quote on or come up with some suggestions – then give us a call to discuss.
Branding Projects
We love to get our teeth into an exciting branding project.
From full vinyl wraps to entire interior overhauls – if you have a project that you'd like to use our bus(es) for, then we'd love to hear about it.
We've previously worked on projects with brands such as Red Bull, Hendricks Gin and many more and we're always looking for the next special project.
Media Work
We've worked with many media companies and TV production companies to use our buses.
From having a genuinely authentic Routemaster bus for an accurate portrayal of the 1960's – to letting the team behind the film '28 Days Later' cut one of our buses in half!
If you have a project coming up and you'd like to enquire about using one of our buses, amending one of our buses or require something unique – then please get in touch so we can assist.
We love nothing more than seeing one of our buses on the big screen!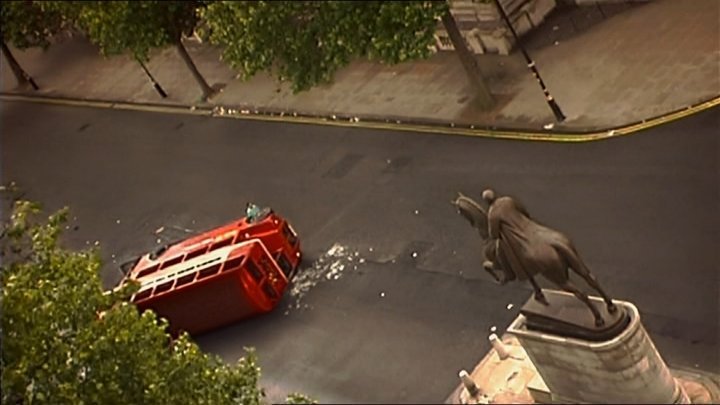 –
Click below to book now or call 020 7000 1952 to talk to our friendly team.